5 Ways Hotels Could Use Influencers to Restore Business in 2021
Updated: May 31, 2021
With Thailand's mass vaccine rollout slated to roll out next week, now is a felicitous time for hospitality brands to strategize this year's high season.
As Pattaya announces lifting their 14-day quarantine by October, Thailand's tourism sees glimpses of international recovery. With the Tourism Authority of Thailand (TAT) reporting that Thailand's tourism experienced a 74% y-o-y decline in 2020 due to the pandemic, it is crucial for hotels and hospitality brands to perform a profitable high season this year. One way to assure awareness and generate leads is by working with influencer and social media marketing agencies such as Kommune Agency who have strong expertise within the domestic tourism industry.
The 5 Hacks To Revamp Your Business Quick
With your brand, our strategy, and their platforms, you can plan for more bookings with these five trending social media marketing hacks that guarantee to stand out in the ever-changing world of social media.
1. Show the Luxury Experience, End-to-End
The Trend:
For 2021, video content remains king. With the boom of Instagram Reels, IGTV, and Twitter Moments, video allows brands to show and highlight the end-to-end guest experience in a seamless video. It is also much easier to convey your brand's level of attention to customer service, flexibility, and personalization.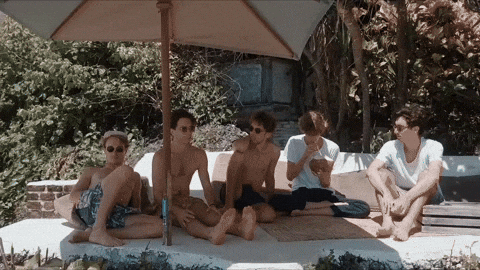 The Hack:
If you offer benefits like airport transfers, quarantine services, or accept special requests, why not show all of it? Having influencers record the entire customer journey will not only be great marketing, but it would also provide more reusable content than still images.
2. Highlight Sustainability & The Small Things
@coedue_style
The Trend:
An important trend within the post-pandemic travel industry is a push towards sustainability and conservatism in Thailand. Although most hotels show OTA awards and ratings within the hotel lobby, sustainability achievements should be shown online. If your business actively does CSR or green initiatives to become eco-friendly, these efforts should be mentioned within your marketing.
The Hack:
Having influencers join or be aware of your sustainability efforts will make sure your prospective guests know how they contribute as well.
It is also worth considering getting recognized and nominated with other award programs that might propel your brand image, such as Lifestyle Luxury Awards (ask us how).
3. Host Intimate Groups for Special Occasions
The Trend:
Compared to a few years ago, the way consumers travel has changed almost completely. It's safe to say that gone are the days of mass groups, as demand for large tours face steep decline due to the pandemic. In 2021, we predict that small intimate group trips will be another large trend.
@eliasdolah4
The Hack:
Hotels can leverage this trend by collaborating with small groups of influencers and hosting them for a special occasion.
With the right influencers, your hotel could set the standard for small occasion groups and become the go-to destination for special occasions. An example of branding consistency is the Rosewood in Baha Mar, Bahamas, with the property being ranked the number 1 best honeymoon hotel in the Bahamas almost every year!
4. Collaborate on Innovative Up Sales
The Trend:
Everyone loves to feel special. Although this by no means is a new trend; however, the definition of 'special' has evolved. Not only do we want to feel it, we also want to show it on our socials. Visual aesthetics are equally as important as service quality now, as Thai flower baths and breakfast boats take off on social media platforms.
@kikikeerati
The Hack:
Creating new specials can be tedious, especially if you don't know how it'll be received. So why not let someone else do it?
By working with your influencers to conceptualize and create a unique up-sell to one of your existing services or hotel offerings, such as these congratulatory fruit platters! If you let influencers do the proof of concept for you, you can generate new offerings based on the social media feedback received.
5. Amplify Your Voice
The Trend:
As the pandemic forced businesses to temporarily shut down, many brands took this opportunity to adapt, improve, and renovate. Many new properties slated to open in 2020 also postponed to open this year. With so much competition in such a saturated and price-sensitive market, you need to make sure your marketing stands out in time. Knowing your customer behavior is more important than ever, such as understanding that Europeans prefer to find hotels that are good value-for-money, while Thai's prioritize limited promotions and credit card points.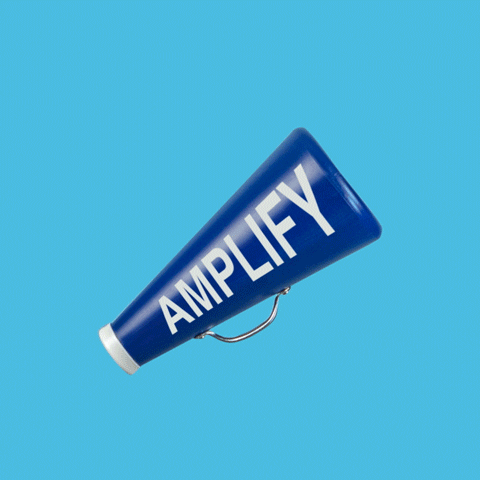 The Hack:
The first rule of marketing is that 'the medium is the message'. And when the medium has the potential to reach millions, your brand should leverage it to amplify your newly open and improved property.
As a business, you also need to optimize every dollar spent towards marketing. Stop looking at the number of followers and start looking at the messages that your potential influencers post. Are they on brand with your new offerings? Does their audience match your hotel's target market for these new promotions? If yes then congratulations, you have found the perfect match!
Influencer marketing takes experience and expertise from both a creative and analytical perspective; and when done right, these influencer marketing hacks can expedite your brand's recovery and performance. Let us help you create the optimal influencer marketing campaign with a positive ROI.